SOC 2 Compliance Experts
Readiness, Preparation, Policies & Procedures, Gap Assessment and Full Audit Support
Our team of certified professional auditors can guide and help you prepare for your next SOC 2 compliance audit.
Schedule Discovery Call
SOC 2 Audit & Compliance Services
Our services include:
Creating new or customizing your existing information security policies and procedures to meet the SOC 2 control requirements
Facilitating and documenting your risk assessment in accordance with the SOC 2 Control Criteria CC3.0
Facilitating your employee security awareness training in accordance with the SOC 2 Control Criteria CC2.2
Performing control walkthroughs and control audits to identify control gaps
Creating a SOC 2 control remediation plan and guiding your team on remediating all gaps noted during our walkthroughs and testing
Who We Are
Certified information systems and information security auditors and consultants
What We Do
Implement information security functions to meet myriad standards and best practices
Who We Serve
Executives and key stakeholders in growing small-to-medium-sized businesses
The results that our clients have achieved with our assistance across SOC 1, SOC 2, ISO 9001, ISO 27001, ISO 27018, HIPAA-HITECH, PCI DSS and even FedRAMP audits speak for themselves. We'd be happy to set up some referral calls as needed.
Reed Henry
We brought Audit Liaison into Aquera as a virtual Chief Information Security Officer/Chief Compliance Officer to guide us in formalizing our existing information security function and processes ahead of our… initial SOC 2 and HIPAA audits. We were in the process of looking for someone but wanted to get started quickly. Audit Liaison came in seamlessly and were a part of our team from the very beginning at a fraction of the cost of a full-time CISO or CCO. They work quickly and efficiently and continually add-value to our security function. Read more "Reed Henry"
Reed Henry
Aquera
Can Audit Liaison Assist Your SOC 2 Audit Needs?
We have the answers to your difficult internal audit and financial needs. Schedule a consultation today by calling us at (800) 741-2050, or click the contact button to fill out a short assessment form.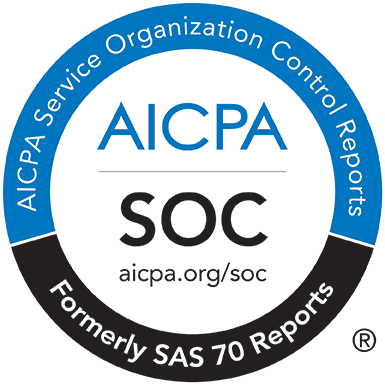 Who We Are:
Certified audit professionals in both the information system and financial realms
Extensive external and internal audit and compliance experience
Created specifically to serve the small and medium-sized business market
Proven Expertise In:
Writing professional-level internal control and information security policies and procedures
Implementing internal control frameworks in accordance with the Sarbanes-Oxley regulations
Implementing internal control and information security programs to meet PCI DSS and HIPAA Security Rule requirements as well as AICPA SOC 1, SOC 2, ISO 27001, HIPAA-HITECH, PCI, FISMA/FedRAMP, HITRUST and GDPR
Integrating overseas operating processes (such as inventory costing systems, system development life cycle, backup and recovery, etc.) to align them with corporate policy
Qualifications:
Audit Liaison staff hold the following credentials: Certified Information System Security Professionals (CISSP), Certified Information Systems Auditor (CISA), Certified ISO27001 ISMS Lead Implementer, Certified Information Security Manager (CISM), Certified Fraud Examiner (CFE), Certified Public Accountant CPA, Certified Ethical Hacker (CEH), Systems Security Certified Practitioner (SSCP), PCI Internal Security Assessor (PCI-ISA), CompTIA CyberSecurity Analyst CySA+
Schedule a Complimentary Discovery Call
Audit Liaison has the answers to your difficult internal audit and financial needs. Schedule a complimentary discovery meeting today by completing this brief form.
We will contact you by telephone within 48 hours to setup a conference call to discuss your needs and see if we are the right partner for you. We look forward to hearing from you. Buried in audit acronyms? Since 2009 Audit Liaison has provided compliance audit support to service organizations around the world who receive, process or store sensitive customer data. Our team of certified audit professionals has extensive external and internal audit and compliance experience. Our people and processes ensure that you don't disrupt your operations while pursuing compliance initiatives.
©2019 Audit Liaison. We are based in Tampa, Florida and have offices in Chicago.