Compliance Audit Preparation Services for Growing Companies
Audit Liaison was founded in 2010 with the sole purpose of providing compliance audit support to corporations around the world. We understand that the AICPA SOC 1 and SOC 2 regulations, ISO 27001 requirements, HIPAA Security Rule Requirements, PCI DSS requirements and Sarbanes-Oxley requirements are not easily understood. Even more so, we knew that few individuals knew how to apply the compliance regulation requirements in a reasonable and cost-effective manner. Simply put, our team of former auditors can help you achieve successful compliance audit results. We know that your number one priority is your operations, and our people and processes ensure that you don't disrupt your number one priority while pursuing compliance initiatives. If we can assist you in your compliance audit preparation, please call us at (800) 741-2050.
Audit Liaison is an accounting services firm that specializes in streamlining corporate audits.  We offer risk-based, value-focused audit support services, acquisition due diligence, anti-fraud initiatives and private equity portfolio company services. Our team of professionals has extensive backgrounds in public accounting, internal audit, and at the Controller and CFO-level. We understand you, and we understand the public accounting industry.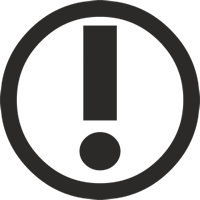 What Does Audit Liaison Do?
Simply put, we act as change agents to assist in the maturation of your business, offering affordable solutions to achieve improved results in a smooth, efficient manner. Our team of professionals work for you and with your independent audit team to create a true "win-win" dynamic.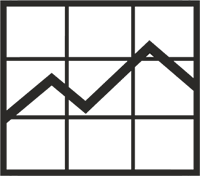 Who Does Audit Liaison Serve?
Audit Liaison serves growing companies whose accounting, auditing, internal control and information technology control needs are growing along with them.  With decades of experience, we serve nearly every industry. Our proven, risk-based approach has been applied across various operating models, industries and countries. We focus on management teams looking for financial and operational insights from professionals who have proven themselves inside and outside the accounting industry.
How Can Audit Liaison Assist Your Business?
We have the answers to your difficult internal audit and financial needs. Schedule a meeting today by calling us at 
1-

813-693-2140
or click the contact button to fill out a short assessment form.
Contact Audit Liaison Today
Jay's prior experience with E&Y, as well as his background as an independent SOX consultant, proved invaluable and was in complete alignment with the qualities we were seeking.  Jay quickly designed a plan to assess, document and test the key controls. Due to Jay's efforts, Syniverse met its compliance requirements and Jay continued to focus on broadening his team's scope beyond SOX to identify and test other enterprise risks. Raymond Lawless
Jay has an excellent ability to communicate with people in a comfortable manner that establishes an immediate feeling of ease and trust. Jay's excellent communication skills are augmented by a strong understanding of the technical financial intricacies of a transaction. He has a unique ability to communicate well with the people person or the numbers person. In business relationships, Jay's skill is rare and valuable. Rick Fueyo
I have known Jay for almost twenty years. We worked together on several audits early in his career and on several projects since then. I was always impressed with Jay's abilities and insights and enjoyed working with him. In addition to a truly unique and impressive ability to gain an understanding of a business very quickly, I believe that Jay's major strengths are his integrity, his creativity and ability to communicate. Additionally, Jay is someone that people like and want to be around. Bob Ingham
I hired Jay into the internal audit services group at E&Y. I had previously worked with Jay in the Assurance group at E&Y. Jay continually amazed me with his ability to gain a working knowledge of a company within a very short period of time. He is extremely process oriented and soon became a key leader in our practice. Jay has great interpersonal skills and is easily able to establish rapport with others. He is a determined and hard working individual who always gets the job done. Patrick G. Min