Founded in 2009, Audit Liaison provides audit and security compliance support to small and medium-sized companies across the country. Our team is made up of finance and technology experts that work on your behalf to navigate and implement the compliance process, without disrupting your day-to-day business.
We take the notion of teamwork seriously. Not only internally, where we work together to form teams that will best serve our clients, but also externally. We see ourselves as a part of our clients' team, providing as much – or little – support as needed. "I don't believe that Protera could continue to grow at the pace that we have without the cooperation and guidance we've received throughout from Audit Liaison. As new requirements and mandates arise, like GDPR, Audit Liaison has been instrumental in helping Protera meet each new regulation."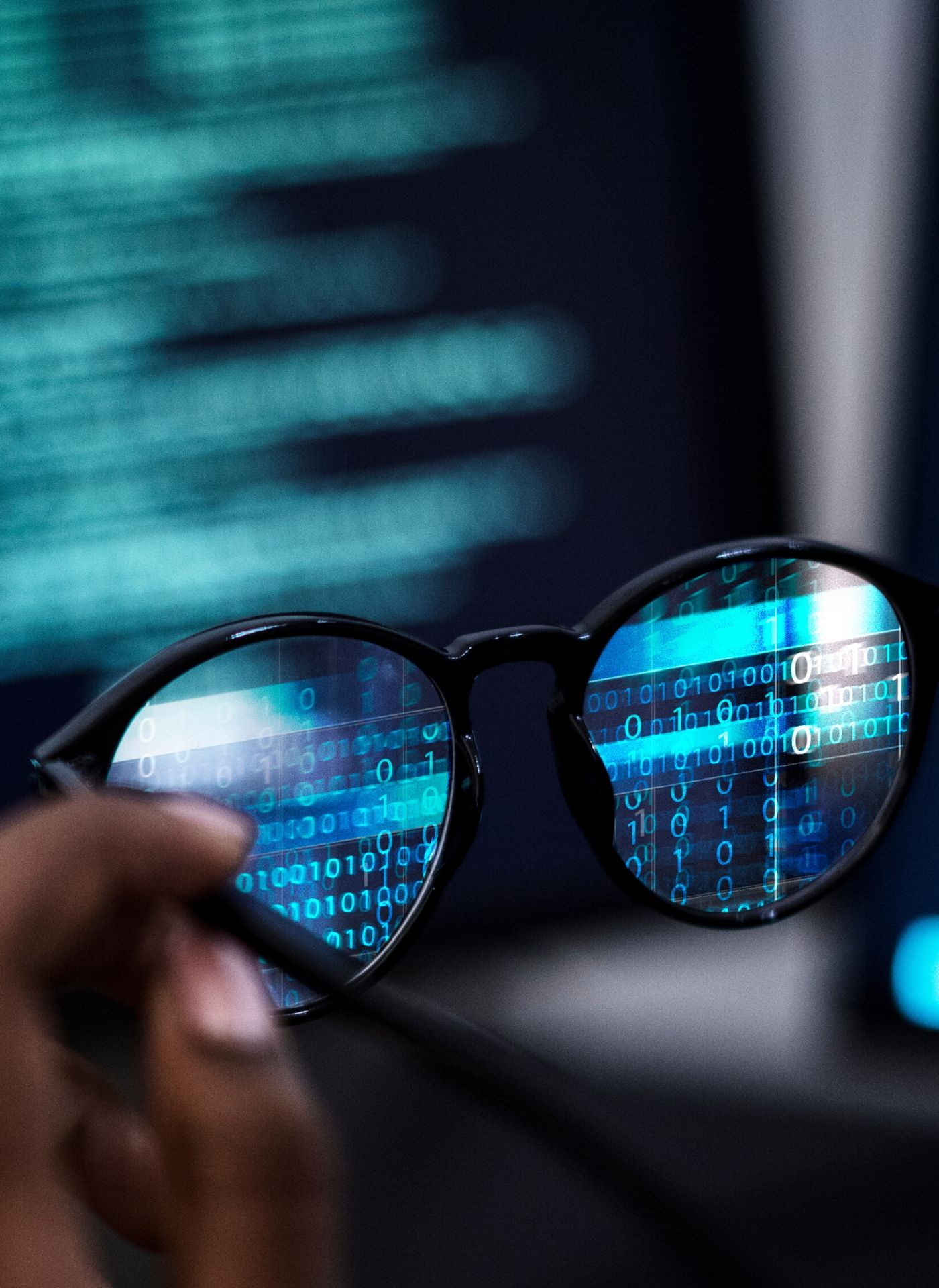 Our Team
Audit Liaison was created on a foundation of integrity and a passion for excellence. We treat our clients like we treat our team members – with respect, communication and professionalism. Our team receives continuous professional development and the support to expand and grow professional and personal pursuits. This means a lot to our team and our clients, who benefit from engaged professionals who work hard to offer expertise, provided in an efficient, effective manner.
Jay Anthony
CEO, Founder
Jay Anthony, Founder, President and CEO of Audit Liaison has over 25 years of accounting and internal and external audit experience across numerous industries.
Jay established Audit Liaison in 2009 as an audit support services firm to assist the small and medium business market with their initial audit preparation.
Over the years, Audit Liaison has helped small and medium businesses enjoy successful ISO 27001, SSAE 18 SOC 1 and SOC 2, HIPAA-HITECH and FISMA audit results.  Our clients' demands for ongoing support was the genesis for the Outsourced CCO Services division.
Throughout the course of his career, Jay has been a Manager at Ernst & Young, and has held Director of Internal Audit and Chief Compliance Officer roles in several organizations, including publicly traded corporations.
Our hiring and personnel management focuses on a passion for serving clients and making the demands of continuous information security and compliance manageable.
Education
Bachelor of Science in Accounting, Wake Forest University
Professional Designations
Certified Information Systems Auditor (CISA)
Certified Information Security Manager (CISM)
Certified Information Systems Security Professional (CISSP)
Certified Cloud Security Professional (CCSP)
Tyson Savoretti
Information Security Practice Manager
Though always the hacker hobbyist, Tyson began his cybersecurity journey after an early career in the arts. As a former professional juggler, improviser with the Upright Citizens Brigade, and writer/producer of several Off-Broadway Musicals, he brings the same creative energy and attention to detail to his client relationships.
He has practical experience with every domain of cybersecurity, and is often relied upon for his creative problem-solving techniques and approachable, lay-person technical translations.
Tyson gives back to his community in the form of educational service. He routinely is given mentees to advise from the University of South Florida, and has spoken on behalf of his professional organizations to improve the citizen-level knowledge of security awareness.
Education
Juris Doctor Candidate, Stetson College of Law
Master of Science, Cybersecurity, University of South Florida
Bachelor of Science, Accounting, University of South Florida
Professional Designations / Certifications
Certified Information Systems Security Professional (CISSP)
Certified Information Systems Auditor (CISA)
Certified Ethical Hacker v9 (CEH)
Certified Incident Handler (ECIH)
System Security Certified Practitioner (SSCP)
CompTIA Cybersecurity Analyst (CySA+)
CompTIA Penetration Tester (PenTest+)
PCI Internal Security Assessor (PCI-ISA)
B.J. Lewis
COO
BJ Lewis serves as Chief Operating Officer for Audit Liaison. She has more than 20 years of experience as a trusted advisor to her clients on operational and compliance concerns. Prior to joining Audit Liaison, BJ was the Chief Audit Executive at USAmeriBank in Tampa, Florida. She has served in audit, compliance and consulting roles for a number of firms including Ernst & Young and Citigroup.
BJ has extensive experience advising her clients on risk management and internal controls. She is actively engaged across existing and new clients to help ensure that Audit Liaison continues to provide unparalleled services and high value-add deliverables on every engagement. BJ is currently a Board member of The Spring of Tampa Bay.
Education
B.S. in Accounting and Finance from Florida State University
Professional Designations
Certified Public Accountant
Certified Internal Auditor
Certified Fraud Examiner
ISO/IEC 27001 Lead Implementer
Cindy Palouian
Information Security Practice Manager
Cindy is a Senior Consultant at Audit Liaison. Prior to joining Audit Liaison, Cindy was responsible for maintaining the IT compliance program, based on Sarbanes Oxley, for the North America region of a global steel manufacturing company. She has over 10 years IT Security & Compliance experience overseeing compliance activities in the preparation for SOC1, SOC2, HIPAA, and ISO 27001 assessments in myriad industries including manufacturing, healthcare, & extensive experience with Software as a service [SaaS] clients.
Cindy has been a member and volunteer for her local ISACA chapter for over 11 years, and has achieved and maintained several industry-recognized security designations. She is professional, friendly, engaging and strives to exceed expectations when it comes to quality and customer focus.
Education
Bachelors of Arts, Business Administration
Professional Designations / Certifications
Certified Information Systems Auditor (CISA)
PCI Internal Security Assessor (PCI-ISA)
ISO/IEC 27001 Lead Implementer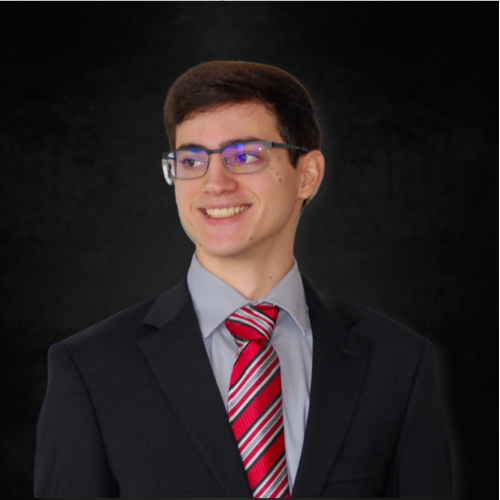 Caden Calhoun
Security Consultant
Caden brings an analytical approach steeped in deep technical expertise. As a member of our Information Security team, Caden helps our clients secure their companies against current and future threats.
Caden has worked with a variety of industries, including financial services, retail, and manufacturing, providing internal and external audit services and risk assessments for IT and business processes. In conjunction with the audit team, he provides SOX compliance services as well as SOC 2 Type 2 assessments and HIPAA compliance.
When he's not aiding clients with IT processes and assessing firewall security, Caden enjoys primitive camping, learning languages, and cooking.
Education
M.S. Digital Forensics, University of Central Florida
B.S. Interdisciplinary Studies, University of Central Florida
Professional Designations
Certified Information Systems Auditor (CISA)
Timely. Affordable. Experienced.
Audit Liaison has the know-how and team to seamlessly conduct audit preparation and guide your compliance needs now and into the future. Competitively priced for the small and medium business.
Get Started
Learn More
Certifications? Yep, we got 'em. All of them.